John Heminway Retrospective
John Heminway has had a remarkable career as an award-winning filmmaker and writer that has drawn attention to nature, science, history and threats to the continent of Africa and the resulting impact on us all. This year IWFF honors him with a Lifetime Achievement Award for his contributions to the field of wildlife filmmaking. His career includes more than 100 films spanning four decades. His documentaries about science, the environment and Africa, in particular, have earned him two Emmys, two Peabody Awards and a duPont-Columbia University journalism award. Heminway has served on the boards or advisory councils of many environmental causes, including the African Wildlife Foundation, where he was board chairman for nine years, Trout Unlimited, American Prairie Reserve, White Oak Conservation Center, Tusk, and Elephant Family. In 2013, famed paleoanthropologist Richard Leakey appointed Heminway chairman of WildlifeDirect, an organization founded by Leakey and dedicated to changing laws and behavior related to wildlife crime in Kenya and elsewhere in Africa.

WARLORDS OF IVORY April 16, 2:45 PM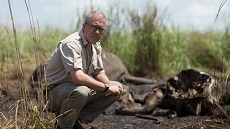 Investigative journalist Bryan Christy sets out on a groundbreaking mission to expose how the ivory trade funds some of Africa's most notorious militias and terrorist groups. Working with one of the world's top taxidermists, he conceals a sophisticated GPS tracker inside an incredibly realistic faux ivory tusk and drops it in the heart of ivory poaching country and monitors its movements to track down the kingpins of the ivory trade.


THE AFRICA PASSION April 19, 7:00 PM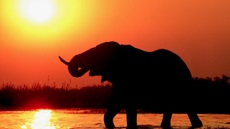 "As soon as I was beached in Africa I found what I had lacked in myself. Thus, drowned in dust, whiplashed by heat, scared sick by lions, I learned I was far from complete. I saw that souls and not just bodies suffer and adjust and swell in a sequence not dissimilar from Darwin's Laws of Natural Selection. Because of Africa I came to accept that I would always be on the drawing boards, forever thirsty on a plain that reaches for the Southern Cross." – John Heminway

BONES OF TURKANA April 20, 6:30 PM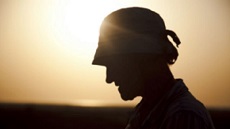 The astonishing life of Richard Leakey — paleoanthropologist, conservationist, statesman, provocateur & will be the subject of an hour-long special from National Geographic, Bones of Turkana. The program investigates four decades of exploration and discovery around Northern Kenya's Lake Turkana, which have given rise to both breakthroughs and controversy in the contentious field of human evolution.

STRESS: PORTRAIT OF A KILLER April 22, 12 PM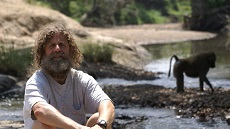 Director, writer, co-producer. PBS National Geographic Special. "Stress: Portrait of a Killer" chronicles the landmark work of Stanford neurobiologist, Robert Sapolsky, and shows how unrelenting tension can result in life-threatening conditions. "Stress" illustrates how wild primate life offers incalculable insight and remarkable solutions to the hobgoblins of our own. 2009 finalist, International Wildlife Film Festival.


THE WATERS ARE WIDE April 22, 1:30 PM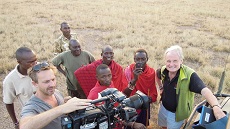 Heminway's exploration of the earth's most remote inhabited island.