The discovery of a small metal box leads to the uncovering of a family story, shrouded in silence for more than 60 years. Woven through censored letters, diary entries, and haiku poetry, is the story of a young Japanese American couple whose dreams were shattered only months after their wedding, when they found themselves held captive, first in race track horse stables and later, in tar paper barracks.

75 years ago this year, nearly 120,000 innocent individuals of Japanese descent were rounded up and incarcerated for years in U.S. government camps located away from the west coast. At a time of wartime hysteria and racial profiling, they were separated from their homes, schools, livelihoods and communities ? without charges or due process - even though most were U.S. citizens.
Film producer Dr. Satsuki Ina learned from the recovered documents that her father was outspoken about the rights of camp prisoners and the indignities they endured daily. Thus, he was considered a trouble-maker. He was even charged with sedition for speaking out against the use of a 'Loyalty Questionnaire" to separate "loyal" from "disloyal" adult detainees, and for demanding that Japanese Americans be "treated equal to the free people" before being required to fight in the war. He and his family were moved to Tule Lake Segregation Center (maximum security prison camp) where Dr. Ina was born. Here they suffered severe deprivations - and after continued resistance, were separated as a couple.

In this story of love and survival amidst inhumane pressures, the couple renounce their American citizenship in protest - and then face the prospect of raising their American children in war-torn Japan.
This showing of the award-winning documentary From a Silk Cocoon, will be followed by commentary from visiting film producer and camp survivor, Dr. Satsuki Ina. Dr. Ina is also a psychotherapist whose clinical work focuses on intergenerational families struggling with legacies of racism and historical trauma. She has conducted groups for Japanese Americans who, like herself, were children in the prison camps.
This event is part of a series made possible, in part, by a grant from Humanities Montana (an affiliate of the National Endowment for the Humanities), in association with the Missoula League of Women Voters Missoula and the Historical Museum at Fort Missoula.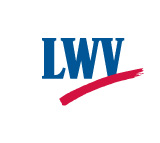 About The League

The League of Women Voters is a nonpartisan political organization encouraging informed and active participation in government. It influences public policy through education and advocacy. We never support or oppose any political party or candidate.
The League of Women Voters has two separate and distinct roles.


Voters Service/Citizen Education: we present unbiased nonpartisan information about elections, the voting process, and issues.


Action/Advocacy: we are also nonpartisan, but, after study, we use our positions to advocate for or against particular policies in the public interest.


To conduct our voter service and citizen education activities, we use funds from the League of Women Voters Education Fund, which is a 501(c)(3) corporation, a nonprofit educational organization. The League of Women Voters, a membership organization, conducts action and advocacy and is a nonprofit 501(c)(4) corporation.