Join us every Saturday Night and enjoy the finest cultiest flicks Missoula has to offer! Once a month we let you, the community, help decide what the next month's line up will be. Screenings may include special giveaways and surprise double features.




MAY LINEUP:


5/06/2017: Ghost World
With only the plan of moving in together after high school, two unusually devious friends seek direction in life. As a mere gag, they respond to a man's newspaper ad for a date, only to find it will greatly complicate their lives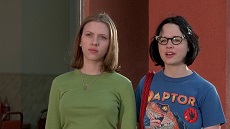 5/13/2017: Spring Breakers
Four college girls hold up a restaurant in order to fund their spring break vacation. While partying, drinking, and taking drugs, they are arrested, only to be bailed out by a drug and arms dealer.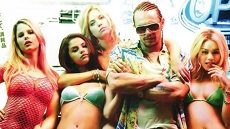 5/20/2017: Slither
A small town is taken over by an alien plague, turning residents into zombies and all forms of mutant monsters.

5/27/2017: Akira
A secret military project endangers Neo-Tokyo when it turns a biker gang member into a rampaging psychic psychopath that only two teenagers and a group of psychics can stop.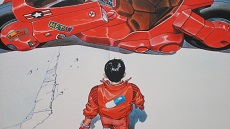 PAST CULT PICKS



04/29/2017: Hellraiser
An unfaithful wife encounters the zombie of her dead lover; demons are pursuing him after he escaped their sadomasochistic underworld.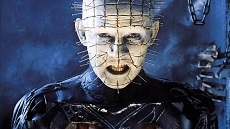 04/22/2017: Twin Peaks: Fire Walk With Me
A young FBI agent disappears while investigating a murder miles from Twin Peaks that may be related to the future murder of Laura Palmer; the last week of the life of Laura Palmer is chronicled.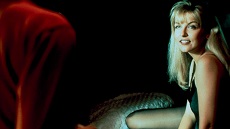 04/15/2017: The Running Man
A wrongly convicted man must try to survive a public execution gauntlet staged as a game show.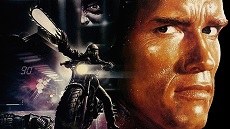 04/08/2017: Big Trouble In Little China
An All-American trucker gets dragged into a centuries-old mystical battle in Chinatown.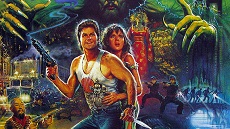 04/01/2017: Napoleon Dynamite
A listless and alienated teenager decides to help his new friend win the class presidency in their small western high school, while he must deal with his bizarre family life back home.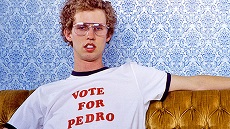 03/04/2017: The Man Who Fell To Earth
An alien who has come to Earth in search of water to save his home planet unexpectedly falls in love and is intercepted by the U.S. government, threatening his entire plan.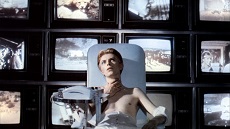 03/11/2017: High Fidelity
Rob, a record store owner and compulsive list maker, recounts his top five breakups, including the one in progress.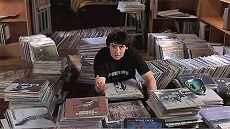 03/18/2017: Drive
A mysterious Hollywood stuntman and mechanic moonlights as a getaway driver and finds himself in trouble when he helps out his neighbor.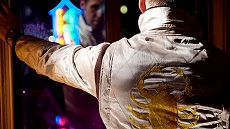 03/25/2017: Heathers
In order to get out of the snobby clique that is destroying her good-girl reputation, an intelligent teen teams up with a dark sociopath in a plot to kill the cool kids.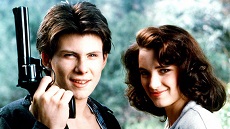 02/25/2017: Showgirls
Nomi, a young drifter, arrives in Las Vegas to become a dancer and soon sets about clawing and pushing her way to become the top of the Vegas showgirls.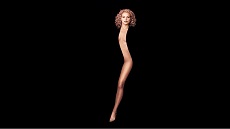 02/18/2017: Almost Famous
A high-school boy is given the chance to write a story for Rolling Stone Magazine about an up-and-coming rock band as he accompanies them on their concert tour.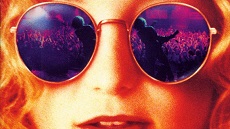 02/11/2017: Dirty Harry
When a mad man calling himself 'the Scorpio Killer' menaces the city, tough as nails San Francisco Police Inspector Harry Callahan is assigned to track down and ferret out the crazed psychopath.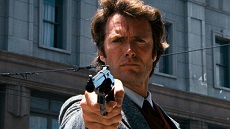 02/04/2017: Fargo
Jerry Lundegaard is a car salesman in Minneapolis who has gotten himself into debt and is so desperate for money that he hires two thugs to kidnap his own wife. The scheme collapses when the thugs shoot a state trooper.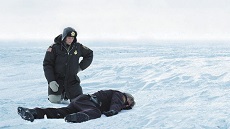 01/28/2017: Boogie Nights
The story of a young man's adventures in the Californian pornography industry of the late 1970s and early 1980s.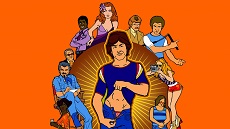 01/21/2017: Rear Window
A wheelchair-bound photographer spies on his neighbors from his apartment window and becomes convinced one of them has committed murder.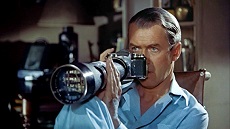 01/14/2017: Total Recall
When a man goes for virtual vacation memories of the planet Mars, an unexpected and harrowing series of events forces him to go to the planet for real - or does he?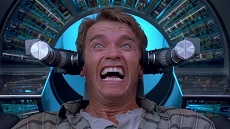 01/07/2017: Thelma & Louise
An Arkansas waitress and a housewife shoot a rapist and take off in a '66 Thunderbird.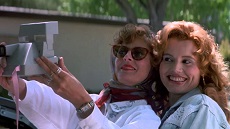 12/31/2016: Edward Scissorhands
A gentle man, with scissors for hands, is brought into a new community after living in isolation.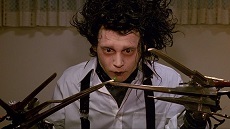 12/17/2016: Trainspotting
Renton, deeply immersed in the Edinburgh drug scene, tries to clean up and get out, despite the allure of the drugs and influence of friends.



12/10/2016: The Darjeeling Limited
A year after their father's funeral, three brothers travel across India by train in an attempt to bond with each other.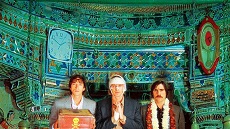 12/03/2016: Alien
After a space merchant vessel perceives an unknown transmission as distress call, their landing on the source moon finds one of the crew attacked by a mysterious life-form. Continuing their journey back to Earth with the attacked crew having recovered and the critter deceased, they soon realize that its life cycle has merely begun.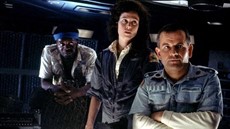 11/26/2016: Jurassic Park
During a preview tour, a theme park suffers a major power breakdown that allows its cloned dinosaur exhibits to run amok.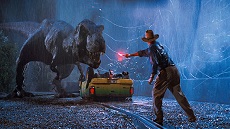 11/19/2016: Amélie
Amélie is an innocent and naive girl in Paris with her own sense of justice. She decides to help those around her and, along the way, discovers love.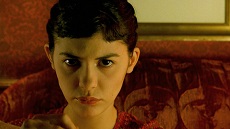 11/12/2016: Back to the Future
Marty McFly, a 17-year-old high school student, is accidentally sent 30 years into the past in a time-traveling DeLorean invented by his close friend, the maverick scientist Doc Brown.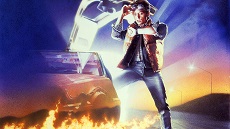 11/05/2016: Idiocracy
Private Joe Bauers, the definition of "average American", is selected by the Pentagon to be the guinea pig for a top-secret hibernation program. Forgotten, he awakes five centuries in the future. He discovers a society so incredibly dumbed down that he's easily the most intelligent person alive.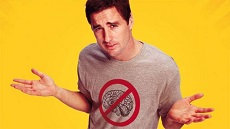 10/29/2016: It Follows
A young woman is followed by an unknown supernatural force after a sexual encounter.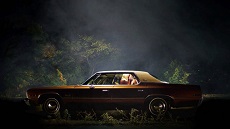 10/22/2016: Friday the 13th
A group of camp counselors is stalked and murdered by an unknown assailant while trying to reopen a summer camp which, years before, was the site of a child's drowning.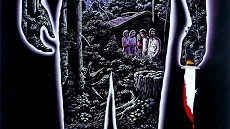 10/15/2016: Rosemary's Baby
A young couple move into an apartment, only to be surrounded by peculiar neighbors and occurrences. When the wife becomes mysteriously pregnant, paranoia over the safety of her unborn child begins to control her life.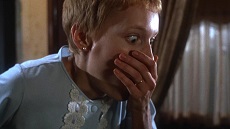 10/01/2016: The Exorcist
When a teenage girl is possessed by a mysterious entity, her mother seeks the help of two priests to save her daughter.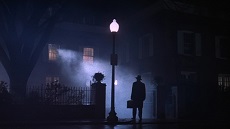 09/24/2016: Phantasm
In celebration of Art House Theater Day, the Roxy presents a new 4K restoration of this horror classic. A teenage boy and his friends face off against a mysterious grave robber known only as the Tall Man, who keeps a mysterious arsenal of terrible weapons with him.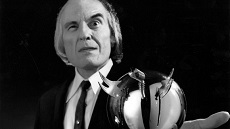 09/17/2016: Eternal Sunshine of the Spotless Mind
When their relationship turns sour, a couple undergoes a procedure to have each other erased from their memories. But it is only through the process of loss that they discover what they had to begin with.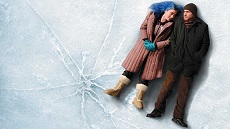 09/10/2016: Psycho
A Phoenix secretary embezzles $40,000 from her employer's client, goes on the run, and checks into a remote motel run by a young man under the domination of his mother.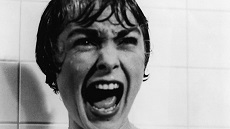 09/03/2016: Lost in Translation
A faded movie star and a neglected young woman form an unlikely bond after crossing paths in Tokyo.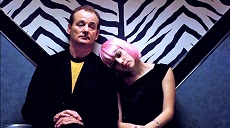 08/27/2016: Bill & Ted's Excellent Adventure
Two dumb teens struggle to prepare a historical presentation with the help of a time machine.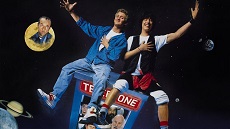 08/20/2016: Poltergeist
A family's home is haunted by a host of ghosts.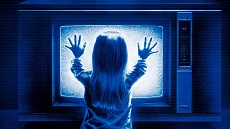 08/13/2016: Stand By Me
After learning that a stranger has been accidentally killed near their rural homes, four Oregon boys decide to go see the body. Just a lark at first, the boys' adventure evolves into a defining event in their lives.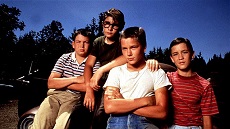 08/06/2016: Dazed and Confused
The adventures of high school and junior high students on the last day of school in May 1976.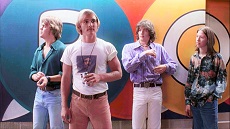 07/30/2016: Wayne's World
Two slacker friends try to promote their public-access cable show.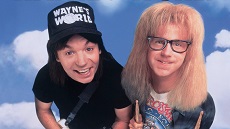 07/23/2016: The Goonies
In order to save their home from foreclosure, a group of misfits set out to find a pirate's ancient treasure.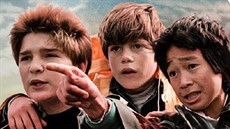 07/16/2016: Scott Pilgrim vs. the World
Scott Pilgrim must defeat his new girlfriend's seven evil exes in order to win her heart.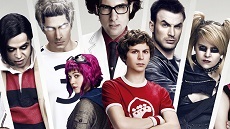 7/09/2016: The Matrix
A computer hacker learns from mysterious rebels about the true nature of his reality and his role in the war against its controllers.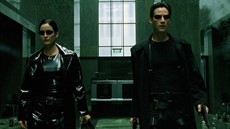 06/25/2016: Se7en
Two detectives,a rookie and a veteran, hunt a serial killer who uses the seven deadly sins as his modus operandi.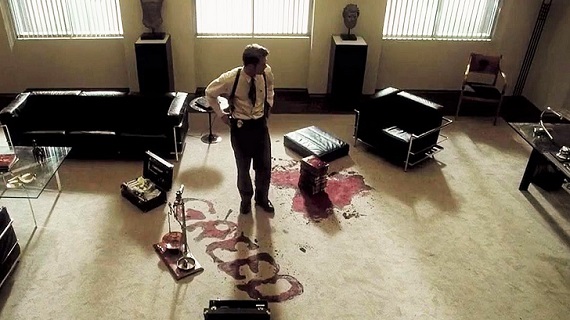 06/18/2016: Monty Python and the Holy Grail
King Arthur and his knights hunt for the Holy Grail in the grim, dour world of 10th-century England, encountering such fearsome obstacles as ornithological trivia, verbally abusive Frenchmen, and a clan of knights with a sinister code word.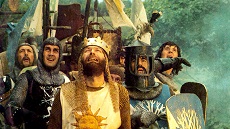 06/11/2016: American Psycho
Patrick Bateman has it all: incredible good looks, an elite education, and an obscenely high-paying job on Wall Street. But he's also a serial killer hell-bent on the horrific deaths of everyone around him. And his two lives are starting to overlap more and more frequently.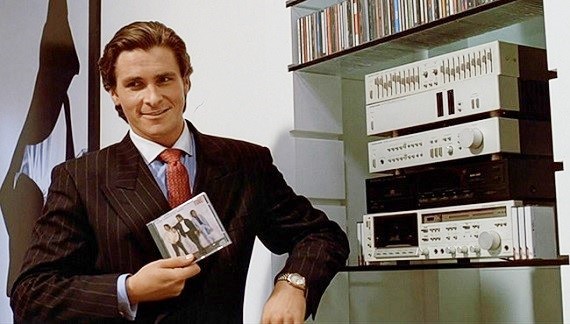 06/04/2016: Beetlejuice
Adam and Barbara Maitland, a recently deceased couple, need a way to rid their beloved house of the family of yuppies who have just moved in, and haunting them doesn't seem to be working. Desperate, they turn to a professional bio-exorcist for help. But in this case, the cure might be worse than the disease.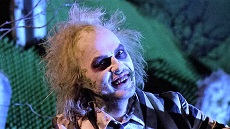 05/28/2016: Dune
In the year 10191, a spice called melange is the most valuable substance known in the universe, and its only source is the desert planet Arrakis. A royal decree awards Arrakis to Duke Leto Atreides and ousts his bitter enemies, the Harkonnens. However, when the Harkonnens violently seize back their fiefdom, it is up to Paul (Kyle MacLachlan), Leto's son, to lead the Fremen, the natives of Arrakis, in a battle for control of the planet and its spice. Based on Frank Herbert's epic novel.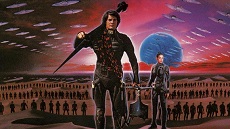 05/21/2016: Dark City
John Murdoch (Rufus Sewell) awakens alone in a strange hotel to find that he is wanted for a series of brutal murders. The problem is that he can't remember whether he committed the murders or not. For one brief moment, he is convinced that he has gone completely mad. Murdoch seeks to unravel the twisted riddle of his identity. As he edges closer to solving the mystery, he stumbles upon a fiendish underworld controlled by a group of ominous beings collectively known as the Strangers.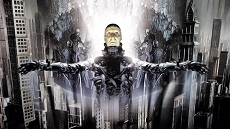 05/14/2016: The Room
Johnny is a successful banker who lives happily in a San Francisco townhouse with his fiancée, Lisa. One day, inexplicably, she gets bored of him and decides to seduce Johnny's best friend, Mark. From there, nothing will be the same again.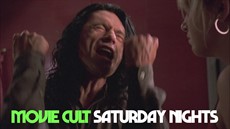 05/07/2016: Plan 9 From Outer Space
Residents of California's San Fernando Valley are under attack by flying saucers from outer space. The aliens, led by Eros (Dudley Manlove) and his assistant, Tanna (Joanna Lee), intend to conquer the planet by resurrecting corpses in a Hollywood cemetery. The living dead -- a cape-wearing ghoul (Bela Lugosi), a vampire (Vampira) and a slow-footed cop (Tor Johnson) who was killed for his nosiness -- stalk curious humans who wander into the cemetery looking for evidence of the UFOs.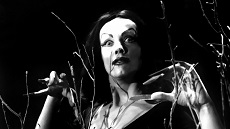 04/30/2016: Galaxy Quest
The stars of a 1970s sci-fi show - now scraping a living through re-runs and sci-fi conventions - are beamed aboard an alien spacecraft. Believing the cast's heroic on-screen dramas are historical documents of real-life adventures, the band of aliens turn to the ailing celebrities for help in their quest to overcome the oppressive regime in their solar system.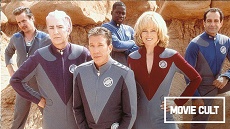 04/16/2016: The Fifth Element
In the 23rd century, a New York City cabbie, Korben Dallas (Bruce Willis), finds the fate of the world in his hands when Leeloo (Milla Jovovich) falls into his cab. As the embodiment of the fifth element, Leeloo needs to combine with the other four to keep the approaching Great Evil from destroying the world. Together with Father Vito Cornelius (Ian Holm) and zany broadcaster Ruby Rhod (Chris Tucker), Dallas must race against time and the wicked industrialist Zorg (Gary Oldman) to save humanity.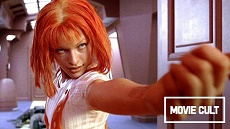 04/09/2016: Eraserhead
Henry (John Nance) resides alone in a bleak apartment surrounded by industrial gloom. When he discovers that an earlier fling with Mary X (Charlotte Stewart) left her pregnant, he marries the expectant mother and has her move in with him. Things take a decidedly strange turn when the couple's baby turns out to be a bizarre lizard-like creature that won't stop wailing. Other characters, including a disfigured lady who lives inside a radiator, inhabit the building and add to Henry's troubles.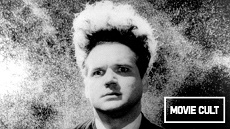 04/02/2016: The Silence of the Lambs
Winner of 5 Academy Awards including Best Picture, Jodie Foster stars as young F.B.I. cadet who must confide in the incarcerated and manipulative killer, Hannibal Lecter, played by the brilliant Anthony Hopkins to receive his help in catching another serial killer who skins his victims.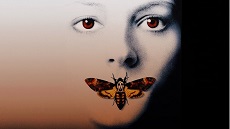 03/26/2016: Ferris Bueller's Day Off
Ferris Bueller (Matthew Broderick) has an uncanny skill at cutting classes and getting away with it. Intending to make one last duck-out before graduation, Ferris calls in sick, "borrows" a Ferrari, and embarks on a one-day journey through the streets of Chicago. On Ferris' trail is high school principal Rooney (Jeffrey Jones), determined to catch him in the act.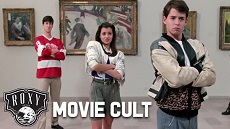 03/19/2016:Shaft
John Shaft (Richard Roundtree) is the ultimate in suave black detectives. He first finds himself up against Bumpy (Moses Gunn), the leader of the black crime mob, then against black nationals, and finally working with both against the white mafia who are trying to blackmail Bumpy by kidnapping his daughter. Join us tonight to help select our Movie Cult titles for April!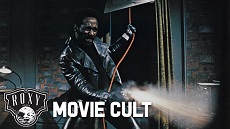 3/12/2016:Clueless
Shallow, rich and socially successful Cher (Alicia Silverstone) is at the top of her Beverly Hills high school's pecking scale. Seeing herself as a matchmaker, Cher first coaxes two teachers into dating each other. Emboldened by her success, she decides to give hopelessly klutzy new student Tai (Brittany Murphy) a makeover. When Tai becomes more popular than she is, Cher realizes that her disapproving ex-stepbrother (Paul Rudd) was right about how misguided she was -- and falls for him.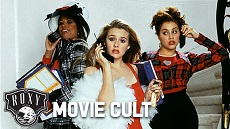 03/05/2016:Repo Man
After being fired from his job, Los Angeles slacker and punk rocker Otto (Emilio Estevez) lands a gig working for an eccentric repossession agent named Bud (Harry Dean Stanton). At first, Otto is reluctant to work as a repo man, but he grows to love the fast-paced job. After learning of a Chevy Malibu that has been given a $20,000 price tag, Otto embarks on a quest to find the car with the beautiful Leila (Olivia Barash), who claims the trunk's contents are otherworldly.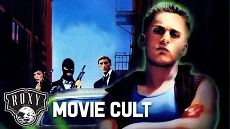 02/27/2016:Fight Club
The first rule of Fight Club is: you do not talk about Fight Club. The second rule of Fight Club is: you DO NOT talk about Fight Club!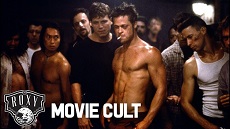 02/20/2016:The Evil Dead
Five friends go to a cabin in the woods for a vacation. They discover "The Book of the Dead" and accidentally unleash an evil force from the woods. Some of the group starts turning into evil deadites, and the others soon learn that the only way to kill a person who has turned into a deadite is by total body dismemberment.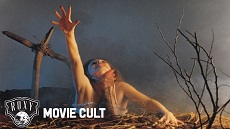 02/13/2016: Office Space
.Uh...hey there patrons, we're going to need to you to come in on Saturday. Umkay?This film chronicles the dreary life of Peter Gibbons, a software engineer cubicle dweller at Initech. Peter has a frustrating commute, tiresome coworkers, an inane boss and a girlfriend that he's pretty sure is cheating on him. The only bright spots in his life are his two friends at work, Samir and the unfortunately named Michael Bolton, his laid-back construction worker neighbor Lawrence, and Joanna, a waitress at the local Chotchkie's restaurant whom he worships from afar.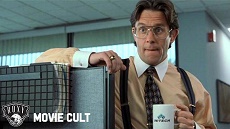 02/06/2016:A Clockwork Orange
In an England of the future, Alex (Malcolm McDowell) and his "Droogs" spend their nights getting high at the Korova Milkbar before embarking on "a little of the old ultraviolence," while jauntily warbling "Singin' in the Rain." After he's jailed for bludgeoning the Cat Lady to death, Alex submits to behavior modification technique to earn his freedom; he's conditioned to abhor violence. Returned to the world defenseless, Alex becomes the victim of his prior victims.

01/30/2016: Memento
Leonard is tracking down the man who raped and murdered his wife. The difficulty, however, of locating his wife's killer is compounded by the fact that he suffers from a rare, untreatable form of memory loss. Although he can recall details of life before his accident, Leonard cannot remember what happened fifteen minutes ago, where he's going, or why.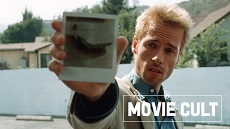 01/23/2016:Taxi Driver
A mentally unstable Vietnam war veteran works as a night-time taxi driver in New York City where the perceived decadence and sleaze feeds his urge for violent action, attempting to save a pre-adolescent prostitute in the process.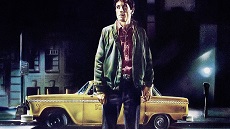 01/16/2016:Shaun of the Dead
A man decides to turn his moribund life around by winning back his ex-girlfriend, reconciling his relationship with his mother, and dealing with an entire community that has returned from the dead to eat the living.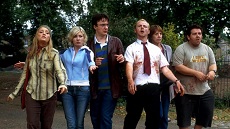 01/09/2016: Clerks
Dante is called in to cover a shift at his New Jersey convenience store on his day off. His friend Randal helps him pass the time, neglecting his video-store customers next door to hang out in the Quick Stop.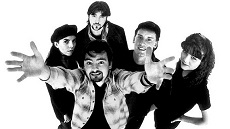 01/02/2016: Holy Motors
From dawn to dusk, a few hours in the shadowy life of a mystic man named Monsieur Oscar.

12/26/2015: The Warriors
In 1979 a charismatic leader summons the street gangs of New York City in a bid to take it over. When he is killed, The Warriors are falsely blamed and now must fight their way home while every other gang is hunting them down to kill them.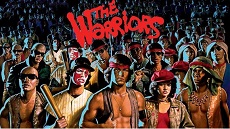 12/19/2015: Pulp Fiction
The lives of two mob hit men, a boxer, a gangster's wife, and a pair of diner bandits intertwine in four tales of violence and redemption.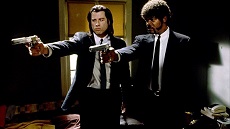 12/12/2015: Hedwig and the Angry Inch
A transsexual punk-rock girl from East Berlin tours the U.S. with her band as she tells her life story and follows the former lover/band-mate who stole her songs.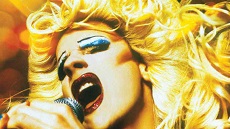 12/05/2015: Harold and Maude
Young, rich, and obsessed with death, Harold finds himself changed forever when he meets lively septuagenarian Maude at a funeral.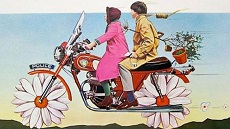 11/28/2015: Fear and Loathing in Las Vegas
An oddball journalist and his psychopathic lawyer travel to Las Vegas for a series of psychedelic escapades.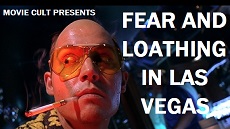 11/21/2015: Donnie Darko
A troubled teenager is plagued by visions of a large bunny rabbit that manipulates him to commit a series of crimes, after narrowly escaping a bizarre accident.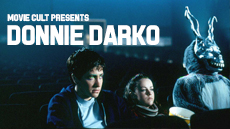 11/14/2015: Airplane!
Still craving for the love of his life, Ted Striker follows Elaine onto the flight that she is working on as a member of the cabin crew. Elaine doesn't want to be with Ted anymore, but when the crew and passengers fall ill from food poisoning, all eyes are on Ted.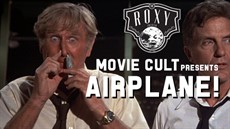 11/7/2015: Pink Floyd The Wall
A confined but troubled rock star descends into madness in the midst of his physical and social isolation from everyone.