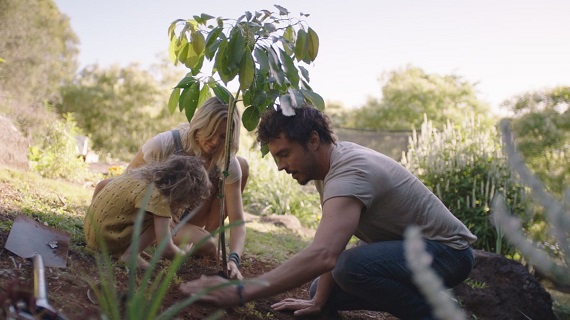 2040: Award-winning director Damon Gameau embarks on a journey to explore what the future could look like by the year 2040 if we simply embraced the solutions available to us to improve our planet. Structured as a visual letter to his 4-year-old daughter, Damon blends traditional documentary with dramatised sequences and high-end visual effects to demonstrate how these solutions could regenerate the world for future generations.

The Big Reset - Worldview: Geneticist and environmentalist David Suzuki celebrates the pleasure of knowing we humans are squishy organic material in an interrelated web of life—and we'd better not forget that! The Big Reset is an invitation to go out and play and learn from the real world.

Please note: The Roxy Garden is located behind The Roxy Annex at 730 S. Higgins. Parking is available in front of The Roxy Theater or on 5th and 6th Streets; please do not park in the Humble Building parking lot. No outside food or drink, or dogs, permitted. Masks are required everywhere in the Garden whenever you are not actively eating or drinking. All concessions purchases at the Roxy Garden must be made with credit or debit card; no cash purchases are allowed. Seating is limited, so please buy tickets online to ensure you'll have a spot! Tickets to IWFF screenings in the Garden are $10--no passes, memberships, or discounts apply.